Tracklist
Line-up / Musicians
– Maria Modica / lead & backing vocals
– Nicola Randone / vocals, acoustic guitar, ukulele, keyboards, electronics, co-producer
– Marco Crispi / acoustic & electric guitars
– Livio Rabito / bass, jaw harp, backing vocals
– Riccardo Cascone / drums
With:
– Carmelo Caruso / baritone vocals
– Beppe Crovella / vintage keyboards, co-producer
– Massimiliano Sammito / flute, harmonica, percussion
– Enrico Giurdanella / crystal singing bowls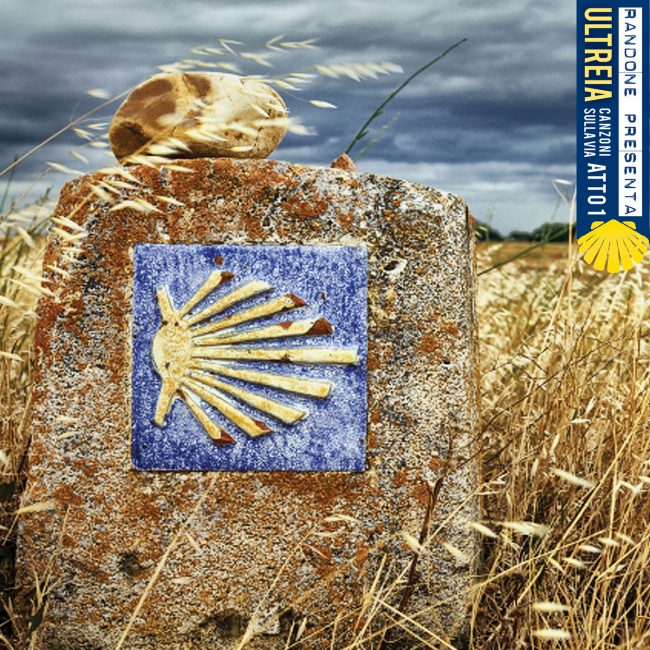 Ultreia
… what inspired the creation of this CD is intimately linked to the innate spirit of the narrator – Our Young Artist – who, in the aftermath of his two trips along the famous Pilgrim's Way to Santiago, following the yellow arrows that mark it, had the need to tell his experience to the whole world.
The path, measuring nearly 1000 km, winds its way through France and Spain, providing impressive landscapes, from the peaks of the Pyrenees to Finisterre (Finis Terrae, End of the World) on the Atlantic coast of Galicia, an autonomous region in North-West of Spain.
Santiago, capital of Galicia, is better known for its cathedral – Cathedral of Santiago de Compostela – , built on the place where the tomb of the Apostle James the Greater was discovered (the name Compostela derives from Campos Tellum, land of burial; ninth century AD). In 1985, UNESCO declared the pilgrimage, or spiritual journey, "World Heritage", officially calling it "El Camino de Santiago". It is said that the first pilgrims in the Middle Age walked on el Camino by night, guided only by the starlights. These lights were able to evoke and instill in them an otherworldly spirituality that would oblige them to turn their eyes to the sky, entirely charmed by the "Milky Way", while pointing to their destination: Santiago de Compostela ( = Campus Stellae, meaning Field of Stars).